Below, you will find links of interest to other websites that I find helpful:
Predator Defense – An important group trying to better protect carnivores. They are very supportive of my idea of state and national carnivore conservation acts. Added: August 30, 2017. Great video produced by Predator Defense on the Profanity Peak Pack and how they were sold out and killed off (in Washington State). On the link is my endorsement, among others, of the video.
North American Canine Ancestry Project is a collaborative initiative researching the genomic ancestry of North American canid species.
Carnivore Conservation Act – This is a very important site which is attempting to reform carnivore management, starting in MA, but also nationwide.
Northeast Wolf Coalition – This group/coalition was formed in March 2014 to try and facilitate the return of wolves (eastern, grays, and/or their hybrids) to the Northeast U.S. I am be proud to be part of the team.
Coywolf – My 3rd website related to this Eastern Coyote/Coywolf Research site but specifically focused on describing the hybrid origin of coywolves.
My Yellowstone Experience – This is my sister website and details my previous 14 trips (as of Oct 2012) to the world's first national park. Created March 2011 and revised to the current website address (and to WordPress) October 2012.
Ralph Maughn's Wildlife Reports  – Now called "The Wildlife News": A great site on western conservation, especially on wolves and wolf restoration to the Rocky Mountains.
Living World Films – Melissa Peabody runs this cool website. She is currently working on a full-length (1 hour) feature film on my work "Suburban Howls".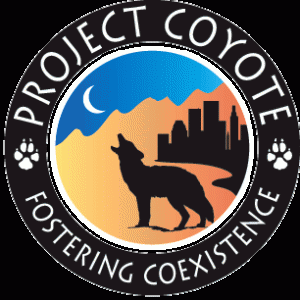 The mission of Project Coyote is to promote educated coexistence between people and coyotes and to advocate on behalf of America's native Song Dog.
Wolf Conservation Center (in South Salem, NY). They have webcams including this one on red wolves. It is amazing how much these animals look like eastern coyotes/coywolves.
Mass Audubon Society – A great land protection group having preserved over 34,000 acres of conservation land. I hike in many of their properties which are wildlife sanctuaries (no hunting/trapping), my preferred type of protected land. I have been a member for years.
Red Wolf Coalition – A great website about the eastern coyote/coywolf's closely related cousin who currently exists in a wild free-ranging population in eastern North Carolina.
Adirondack Wildlife Refuge and Rehabilitation Center – This is a great place run by Steve and Wendy Hall. I have visited it twice, having given presentations both times. They have captive wolves, a coyote, and many species of raptors. A very worthwhile place to visit (and to donate to), with a couple with their hearts in the right place!
Coyote Yipps – A blog about California urban Coyotes: Behavior & Personality, Advocacy & Coexistence. Note: this is a very interesting and informative blog by Janet Kessler. She relates many anecdotes and direct encounters with these animals and creates a mini-ethogram of activities that are accessable on her blog.
Coyotes, Wolves, and Cougars – forever – An interesting site maintained by Rick Meril on all things conservation, especially related to protecting and restoring our native predators/carnivores.
Nature Walks with Mark – a nice website by a man (Mark Fraser) that also has a similarly titled blog (click here). Mark produces documentaries for Discovery News, among other outlets. He is a big fan of the coywolf and its rightful place here in the Northeast. December 5, 2010. Mystery of the Coywolf Part I. Very cool video that Mark Fraser produced (on YouTube) and that I am featured in.
Indiana Coyote Rescue Center – a great website by CeAnn Lambert. She has 1.5 acres and has 22 coyotes in captivity. I am hoping to simply raise around 3 animals here on Cape Cod on the same amount of land but you would think that I am asking for the world from the Massachusetts Division of Fisheries and Wildlife, who – by the way – allows someone to buy a $30 hunting license to kill as many of these amazing animals as they want.
FairPlay Dog Services – A nice website from a group that has supported my eastern coyote/coywolf research. If you are in the greater Boston area, this site could benefit you.
Wild Dog Foundation – Dedicated to preserving our world's canines.
Eastern Wolf Research at Trent University – An interesting website on wolves that this team believes is more closely related to red wolves not gray wolves.
Coalition to Restore the Eastern Wolf (Crew)
Maine Wolf Coalition – I have collaborated with the MWC in trying to better protect Wolves returning to the Northeast. See petition here.
International Wolf Center – I dream of an eastern coyote/coywolf discovery center similar to IWC's in Ely, Minnesota.
———-
Related on-line articles:
September 30, 2010. Interview on me in Wildlife Watch Binocular by Marie Thomas.
Enjoying your local coyotes (or coywolves). Article on my research and book in Animal Tourism online magazine.
Setting it Straight That Coyotes Aint the Enemy
Ecological Way to Protect Grazing Animals from Wolves and Coyotes